Christian Bale says he needed to act as a "mediator" between actor Amy Adams and director David O. Russell throughout filming of the 2013 film "American Hustle."
In GQ's November cowl story, revealed Wednesday, Bale recalled attempting to maintain the peace between the 2. Adams had beforehand stated she butted heads with Russell on the movie set.
"If I can have some sense of understanding of where it's coming from, then I do tend to attempt to be a mediator," the Oscar-winning actor stated in regards to the friction between Adams and Russell. "That's just in my nature, to try to say, 'Hey, come on, let's go and sit down and figure that out. There's gotta be a way of making this all work.'"
In 2016, Adams informed British GQ that the "Silver Linings Playbook" director made her cry throughout her time on "American Hustle."
Adams stated she additionally realized via an electronic mail hack at Sony that she was being paid lower than her male co-stars, together with Bale, which added to her frustrations.
"I was really just devastated on set," Adams stated to British GQ.
The Sony hack also revealed that Russell "so abused Amy Adams that Christian Bale got in his face and told him to stop acting like an asshole" on the "American Hustle" set.
Bale's interviewer famous in his latest GQ profile that when he questioned Bale about standing as much as Russell on Adams' behalf, he responded by nodding "yes."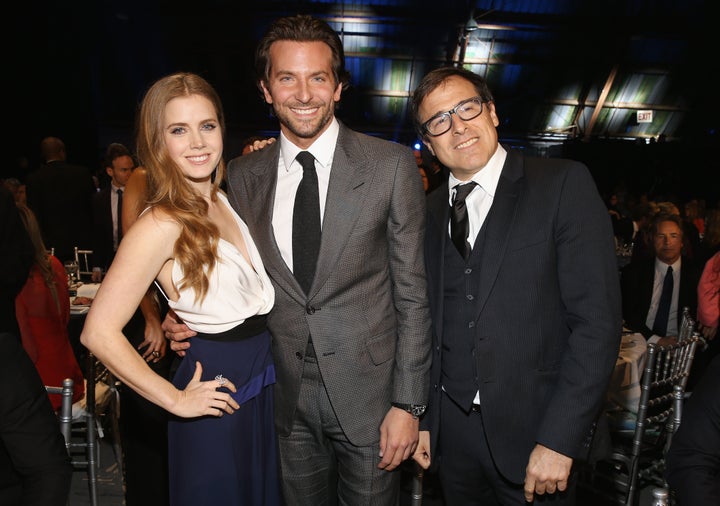 Bale, nonetheless, was cautious along with his selection of phrases whereas confirming that he caught up for Adams, saying "there are gonna be upsets," given the "crazy creative talent" of Adams and Russell.
Adams shouldn't be the primary actor to report having issue working with Russell.
In 2004, a video from the set of "I Heart Huckabees" confirmed Russell yelling profanities at star Lily Tomlin and angrily throwing props. In 2015, TMZ reported that Russell and Jennifer Lawrence engaged in a heated dialog on the set of "Joy." Lawrence did attempt to clear up "rumors" that they fought by releasing a statement that Russell "is one of my closest friends and we have an amazing collaborative working relationship."
Although Bale informed GQ that he acted as a "mediator" on the set of "American Hustle," he's additionally been caught being far much less composed on set.
In 2009, a viral video appeared to indicate Bale viciously ripping into the director of images on the set of "Terminator Salvation." Shane Hurlbut obtained the profanity-filled tongue-lashing after he made the error of strolling into Bale's scene throughout a take.
Bale later confirmed that he did have the on-set mood tantrum and apologized for his actions, calling his conduct "inexcusable" and admitting he "acted like a punk."